So I heard Pandaren is going to be a race. This has long ago been discussed since BC and they even said they were going to come from Hyjal..but I think thats not going to happen since its about 70% on fire. Don't wanna burn their precious furry faces. To be honest they look a lot like Ewoks. I'm pretty sure they share the same bloodline.
Racial Traits
EPICUREAN
Increases the stat benefits from food by 100%
GOURMAND
Cooking skill increased by 15.
INNER PEACE
Your rested experience bonus lasts twice as long.
BOUNCY
You take 50% less falling damage.
QUAKING PALM
You touch a secret pressure point on an enemy target, putting it to sleep for 3 seconds.
Available Classes (Pandaren):
Monk
Hunter
Mage
Priest
Rogue
Shaman
Warrior
New Class: Monk
Pandaren masters have chosen to share their ancient martial arts with young fighters in both the Alliance and Horde. Harnessing their inner strength and potent "chi" energy, Monks are extremely capable in every role: damage, defense, and
healing
.
ARMOR
Cloth, Leather
WEAPON
Fist Weapons, One-Handed Axes, One-Handed Maces, One-Handed Swords, Polearms, Staves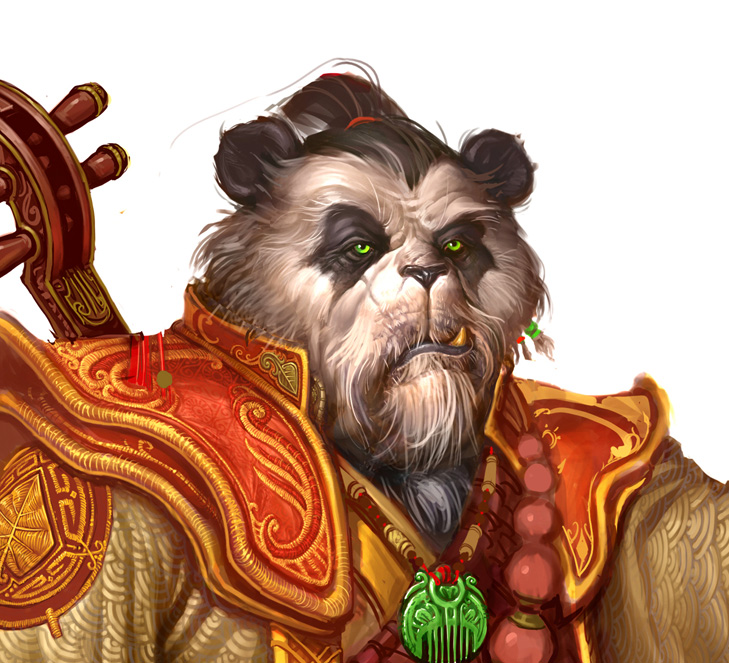 References:
http://us.battle.net/wow/en/game/mists-of-pandaria/pandaren/
http://us.battle.net/wow/en/game/mists-of-pandaria/monk/